Is Tempura just a Japanese Fritter? No, no.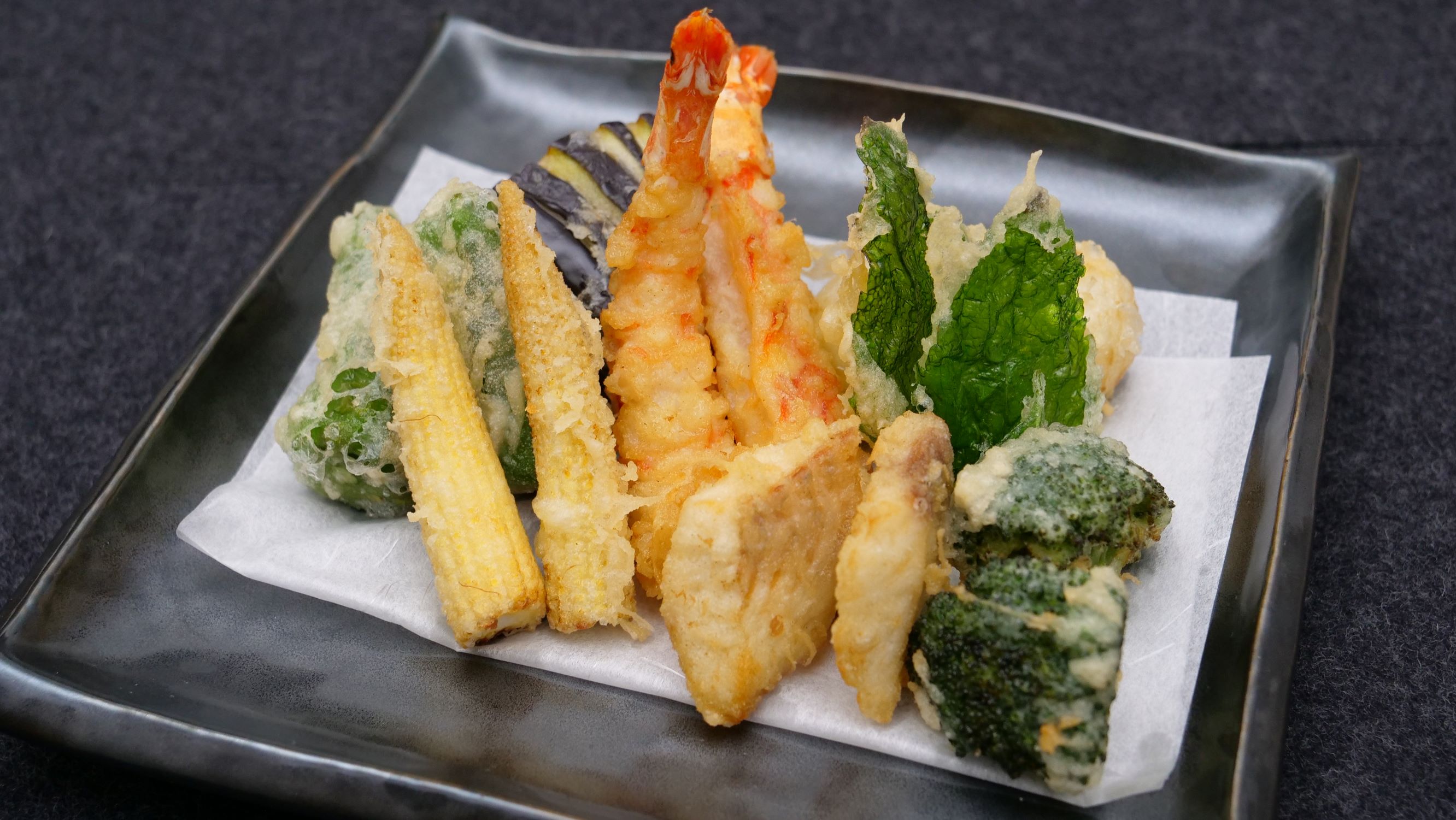 Welcome to this course where you can learn the secrets of tempura!
If you are thinking about taking this course, then you have probably already eaten "tempura" somewhere.
What would you say if asked "what is tempura?" Would you answer "Japanese fritter"?
"Tempura" is similar to fritter in the sense that it is fried in oil, but in actuality it is close to steamed food.
Fritters are cooked thoroughly via the oil's temperature.
But, tempura coated in flour is instantaneously heated with a high temperature oil, with their inherent water content, and with residual heat.
That's why the coating is crispy, while the freshness of the ingredients remains.
Fried food based on these ideas is unique in the world, and it can be said that it is a truly original Japanese cooking method.
"Tempura" was originally a local dish that originated in Japan's Edo (former name for Tokyo).
About 350 years ago in the Edo period, fishermen began to sell Edo-mae (fish and shellfish caught around Tokyo Bay) as tempura at street food stalls.
Originally it was a meal for the ordinary people, the technique is now sophisticated and is served at full-scale Japanese-style restaurants as well.
It can indeed be said that it is a typical Japanese cuisine in the same class as sushi, as it has been accepted as an easy meal just as much as a high-class dish.
Plus, as long as the it is not too watery, any vegetable works well with Tempura. Thus is a popular choice among the world's vegetarians.
In addition, it is a highly flexible cooking technique in that it can become vegan and gluten free simply by adjusting the batter and sauce.
Complete and Continue