This course is available only in a membership
Every month you get 2-3 new lessons from the best teachers of Japanese cuisine.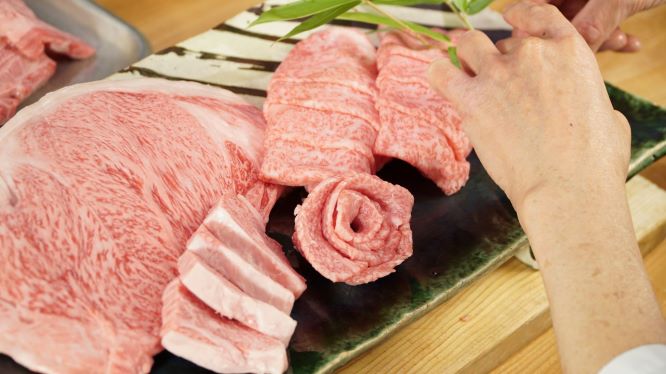 Japanese Wagyu, 'Rolls-Royce of beef'
'Wagyu' literally means 'Japanese beef' in Japanese language.
Although wagyu beef is now produced in several countries, Japanese wagyu is distinguished by its rich marbling and exquisite aroma and taste (and price tag). 
Therefore, when you (or your customer) decided to go for such a special piece of meat, you (or they) would definitely expect the best of the best.
This masterclass teaches you how to maximize the potential of wagyu beef.
Get a brief view of Wagyu Masterclass
Deep-dive into the world of WAGYU, with the best teachers.
This wagyu masterclass covers how to handle wagyu beef from cutting to cooking.
And you will learn it from two best teachers: a wagyu expert and a Japanese master chef.
After taking this course, you will know not only the characters of each part of wagyu, but also the best way to cut, slice, plate, and cook wagyu beef.
Wagyu Expert & Master Butcher
Kanako Kawa
Kanako was grown up in a butcher family and learned butchery at the Federal Meat Academy in Japan in 2014, then joined the family butcher company in Japan as a butcher.
In 2018, she joined Zen-noh International Europe Limited (London) and educate many chefs & food professionals about wagyu beef throughout Europe since then.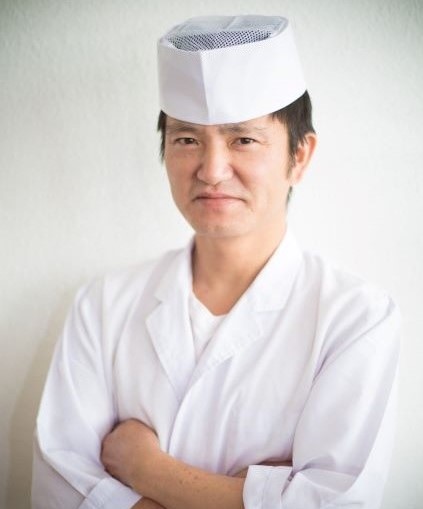 Master chef of Japanese Cuisine
Hideyuki Takahashi
15 years at "Tokyo Kitcho", the most-renowned Kaiseki (traditional Japanese cuisine) restaurant
Former popular instructor at "Tokyo Sushi Academy" for 4 years and taught sushi to many international students
Sushi chef at "Shinji by Kanesaka" (Singapore)
Yakitori chef (Japanese skewed BBQ, Tokyo)
Kitchen management (Hong Kong)
Masterclass Overview
Available in days

days after you enroll

Let's understand Wagyu Sirloin!
FAQ
If I have a membership from a membership plan, do I have to pay for this course separately?
Good news is 'Membership plan' will include some highlighted lessons from long courses like this masterclass.
But, not all lessons. So, to access to all the lessons, it will be a separate charge.
If you don't like this masterclass after you purchase it, 100% refund is guaranteed for 30 days!
When do I start the course after I purchase it? And how long can I have the access?
You can start the course immediately after your purchase and you will have the life-long access!